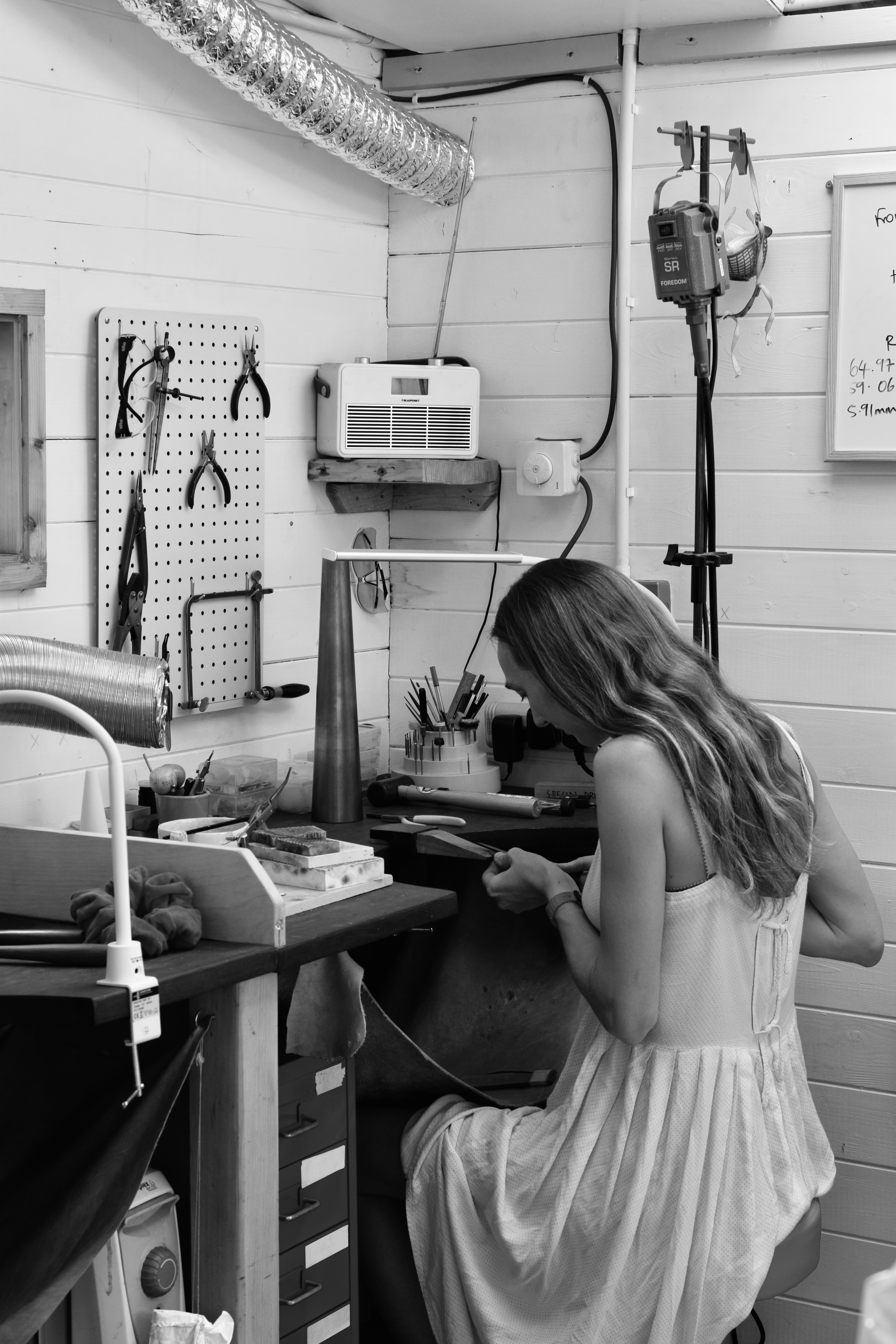 Catherine Hambridge is a designer and maker of silver and gold contemporary jewellery. She hand makes all her own creations in her sunny Hastings studio, predominately working with eco silver, the 100% recycled alternative and recycled 9ct or Fair Trade Gold.
Catherine uses sustainable materials where possible and is striving towards being 100% sustainable for the future. All Gemstone chosen by Catherine are Fair Trade, this means her supplier can follow the gemstones all the way back to the mine, where they have significant impact on the mining itself.
Along side her classic contemporary style hoops, She creates delicate and one of a kind feather etched pieces of jewellery. Catherine hand draws each design with her distinct style creating unique and one off pieces of jewellery to treasure forever.